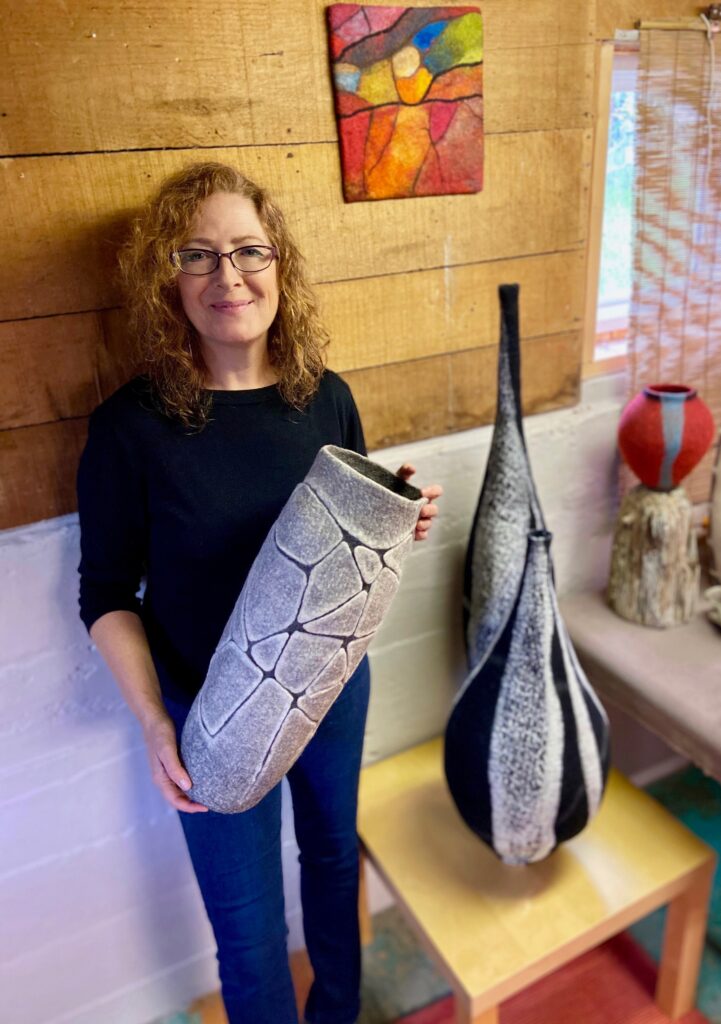 I discovered felting by happy accident whilst visiting an artist's studio on a trip to Scotland. I've been in love ever since.
Originally a painter, I find the tactile nature of working with wool and other textiles to be liberating – I have my hands in my materials and can engage my whole body in the process of creating. I also appreciate how flexible and forgiving felt can be, where nothing is wasted and unexpected directions emerge from the use of "failed" projects and leftovers.
I have recently been interested in bringing the focus to shape and surface design by using a limited palette of blacks, whites and greys. This has led me to incorporating sumi ink, painted silk and paper into my felt work – the possibilities are endless!
Vanessa Sparrow
Watch a short video of my felting process here (including special guest appearance from Freda the Wonder Dog!).