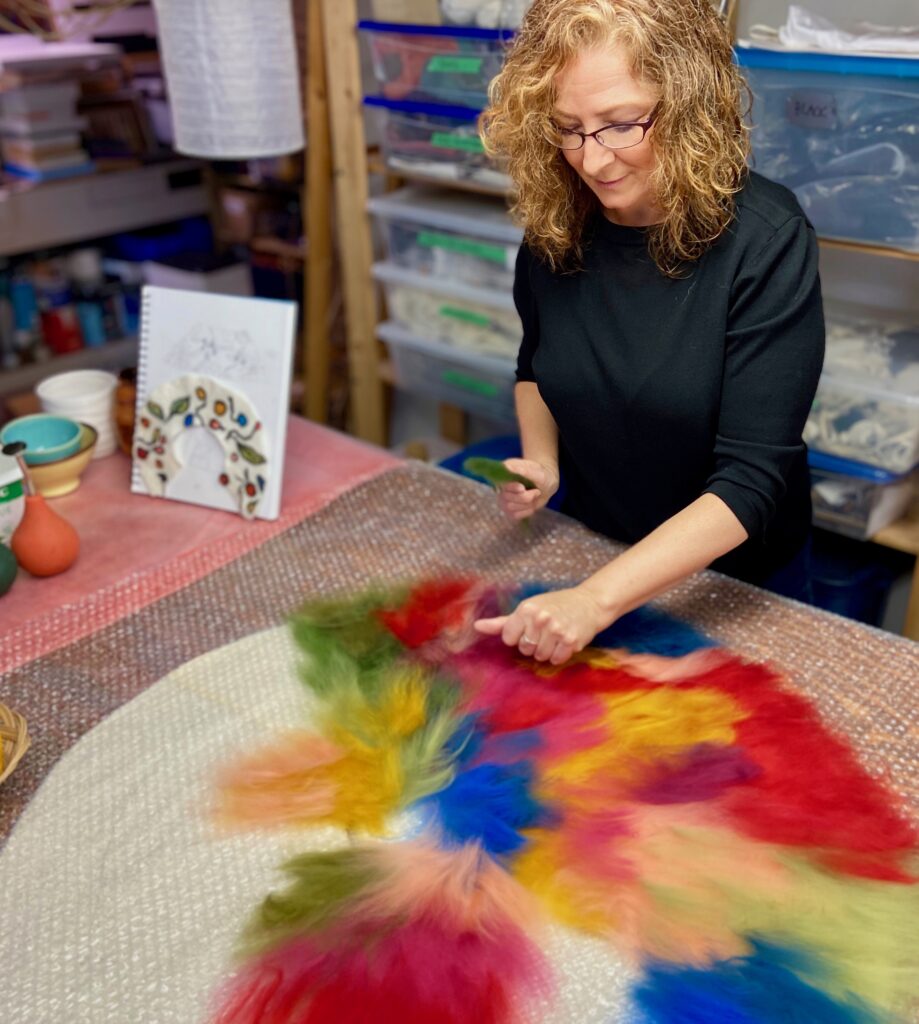 Wet felting a vessel on a resist (FULL)
Saturday, October 1, 1:30-5:30pm: 
Create a bowl, pod, or similar shape, and learn some techniques to create surface design; suitable for those who have wet felted before. 
If you have taken my previous vessel-making class, this class will allow you to practice what you learned, and experiment more with shape and design elements.
4 hours, $115


All materials, plus handouts are included. 
Classes will be held in my home studio in Cranberry.
To register, please use the Contact page.